Patient Story - Extremely worn teeth and lack of ability to chew
The Challenge
A male patient who came in to see if anything could be done for his extremely worn teeth and lack of ability to chew. He had lost back teeth over many years of dental treatment and felt in a hopeless predicament. The was no teeth to smile with due to years of wear, and the lack of chewing teeth meant he was unable to eat many types of food.
Before
Patient had issue with extremely worn teeth and looked like this:
THE SOLUTION
The solution was to establish chewing teeth at the back of the mouth. This would also mean less stress on the front teeth in future. The front teeth were restored using advance dental techniques, avoiding the need to extract all of the teeth. Dr Moynes' experience in both restorative dentistry and implants meant the entire case could be managed in our clinic and the correct sequencing of treatment could be achieved.
After
After our work, they looked like this: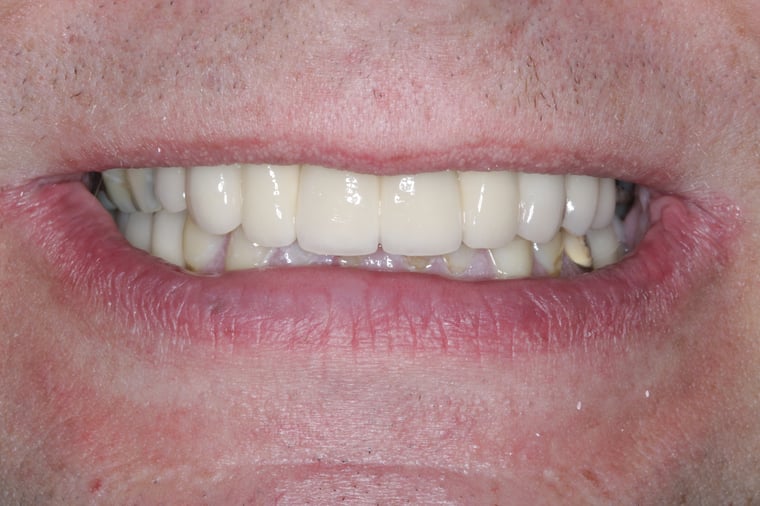 End result:
The treatment progressed well and soon the patient was wearing temporary crowns and bridges to test the new smile and bite. Once everything was perfect, the final work was constructed and fitted to the patient's gratitude. He is now able to eat and smile with complete confidence.
Looking for Dental IMplants?
If you'd like to find out more about our dental implant services, why not Book a Free Consultation here.