Patient Story - A patient with a poor smile cause by previous loss of teeth
The Challenge
A male patient who attended with a poor smile cause by previous loss of teeth and those remaining becoming loose and drifting. Upper and lower teeth were very poor in condition and appearance, meaning the patient was in need of a smile and along with chewing teeth. The condition of the teeth had resulted a lack of confidence in both chewing and smiling.
Before
Patient had issue with previously loosing teeth previous loss and looked like this: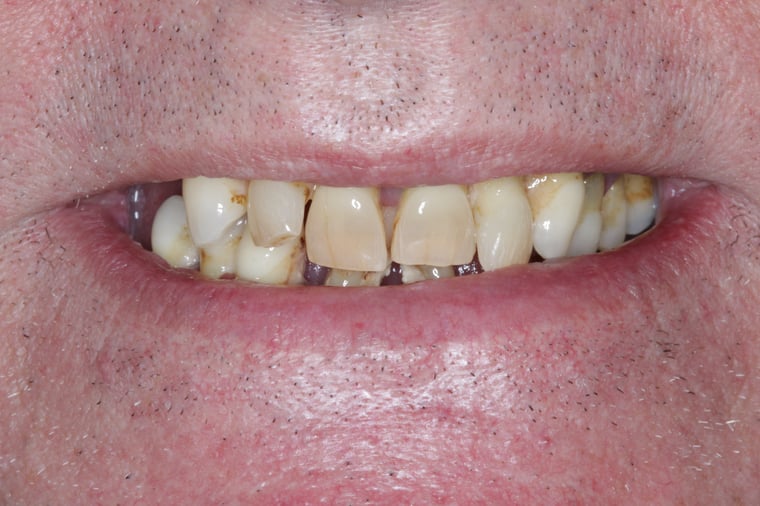 THE SOLUTION
The solution was to remove the failing and painful teeth and provide dental implants to support a fixed bridge for the ultimate smile and function. The teeth were removed and implants placed, along with reconstruction of the jawbone for support of the new implants. Temporary bridge work was initially placed on the new implants, eventually progressing to final quality ceramic bridge work, made in our Kent based laboratory.
After
After our work, they looked like this:
THE RESULT:
The treatment progressed well with no problems or significant discomfort.
The final teeth have given pain free chewing with a fabulous smile, restoring the patient's
confidence.
Looking for Dental IMplants?
If you'd like to find out more about our dental implant services, why not Book a Free Consultation here.